You want to join the club

Which ride are you up for?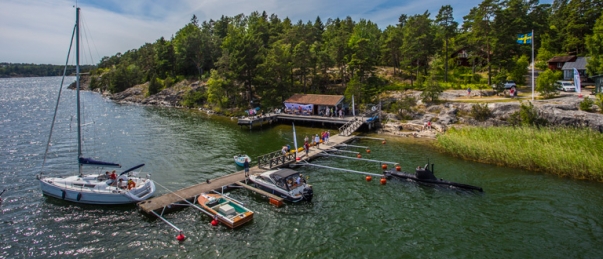 Our base is conveniently located just 30 minutes from the city center of Stockholm, the capital of Scandinavia. You find us in the heart of the beautiful archipelago, in adjacent to the four star superior property of Djurönäset . From here, we are within easy reach for most of the archipelago by boat or helicopter. The diving site at the base is truly amazing with sand bottom and several wrecks surrounded by interesting diving geography. Since we operate a long range diesel-electric submarine the submarine can reach most of the islands in the archipelago within a day, but most of the interesting sights are within hours away. Make sure to stay at the hotel Djurönäset to make the most of your submarine experience. From here you are minutes away of the submarine, surrounded by wonderful nature. Apart from underwater exploration, we offer kayaking, boat rentals, SPA-treatments, sailing and much more. Tell us what you like to do, and we´ll make it happen. Best underwater visibility is usually in october-november and between march-april.

Our rides and experiences: